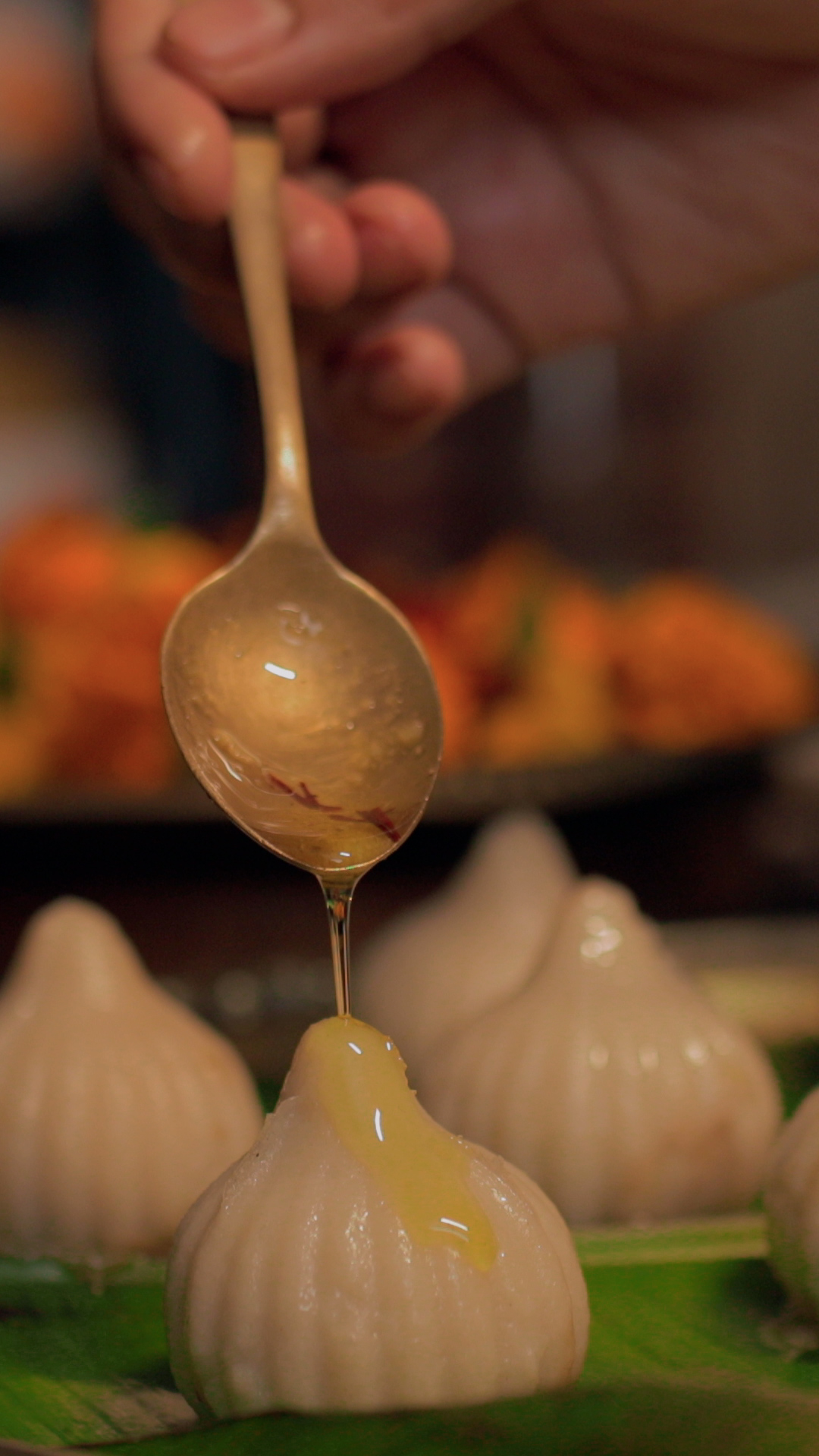 Our team focuses on the tiniest detail of the recipe whether it is the sprinkled red chili flakes or pouring fat on a modak to make it look fascinating. The spoiled hands with the flour or the slight vapors rising from recently hot poured food needs depiction. Every item or color depicts and we make sure they all are finely coordinated.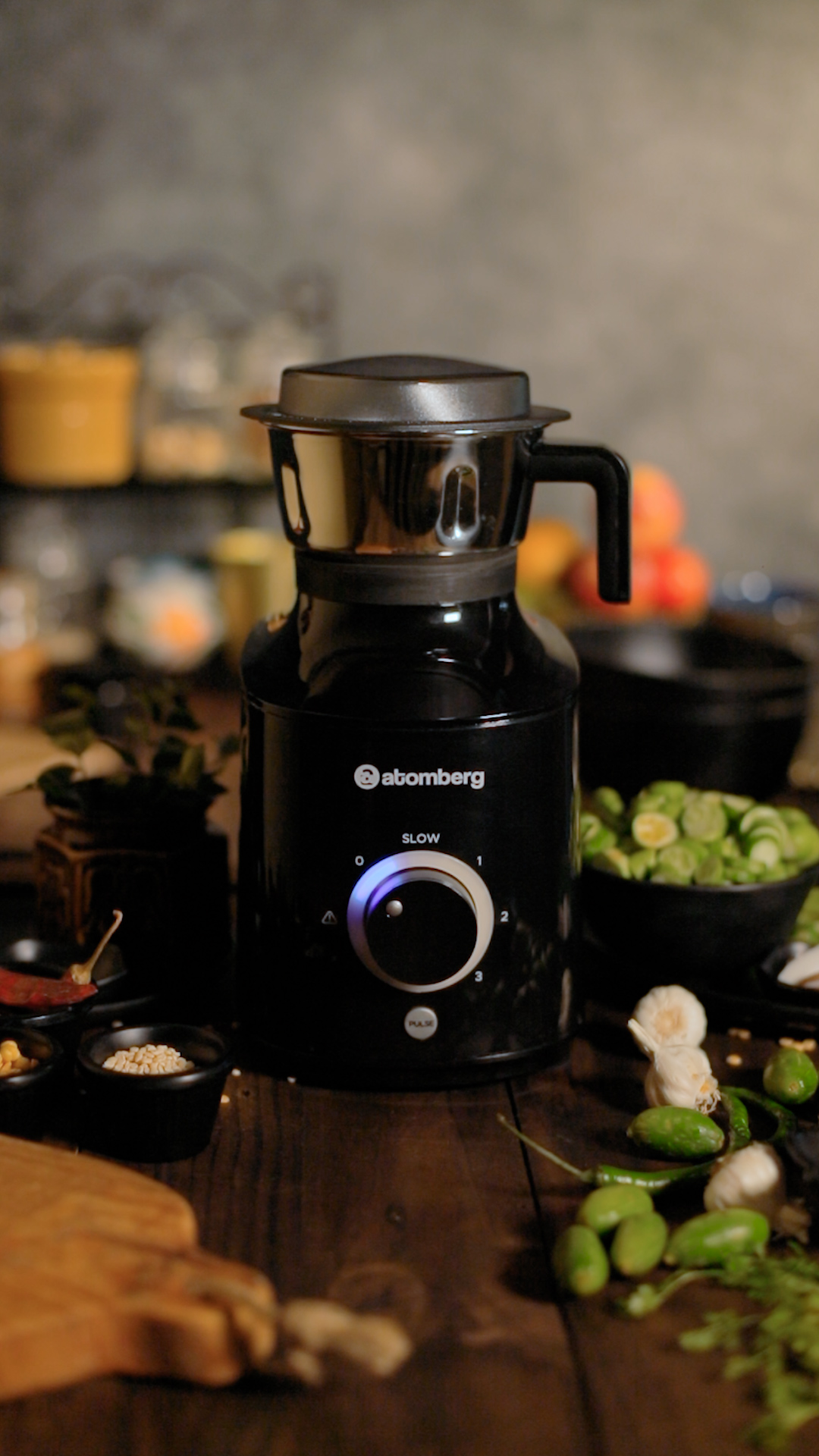 Food conveys alot about Indian traditions, customs and festival since every region have its renowned recipe. TheBoredMonkey team presented all different recipes made by Atomberg's MG 01 mixer. To present the concept of regional we took different dishes like Modaks, Gojji Avalakki, Dondakya Pachadi and Dal Vada. Every recipe have different ingredients and so is their consistency which was prepared by using Atomberg's mixer.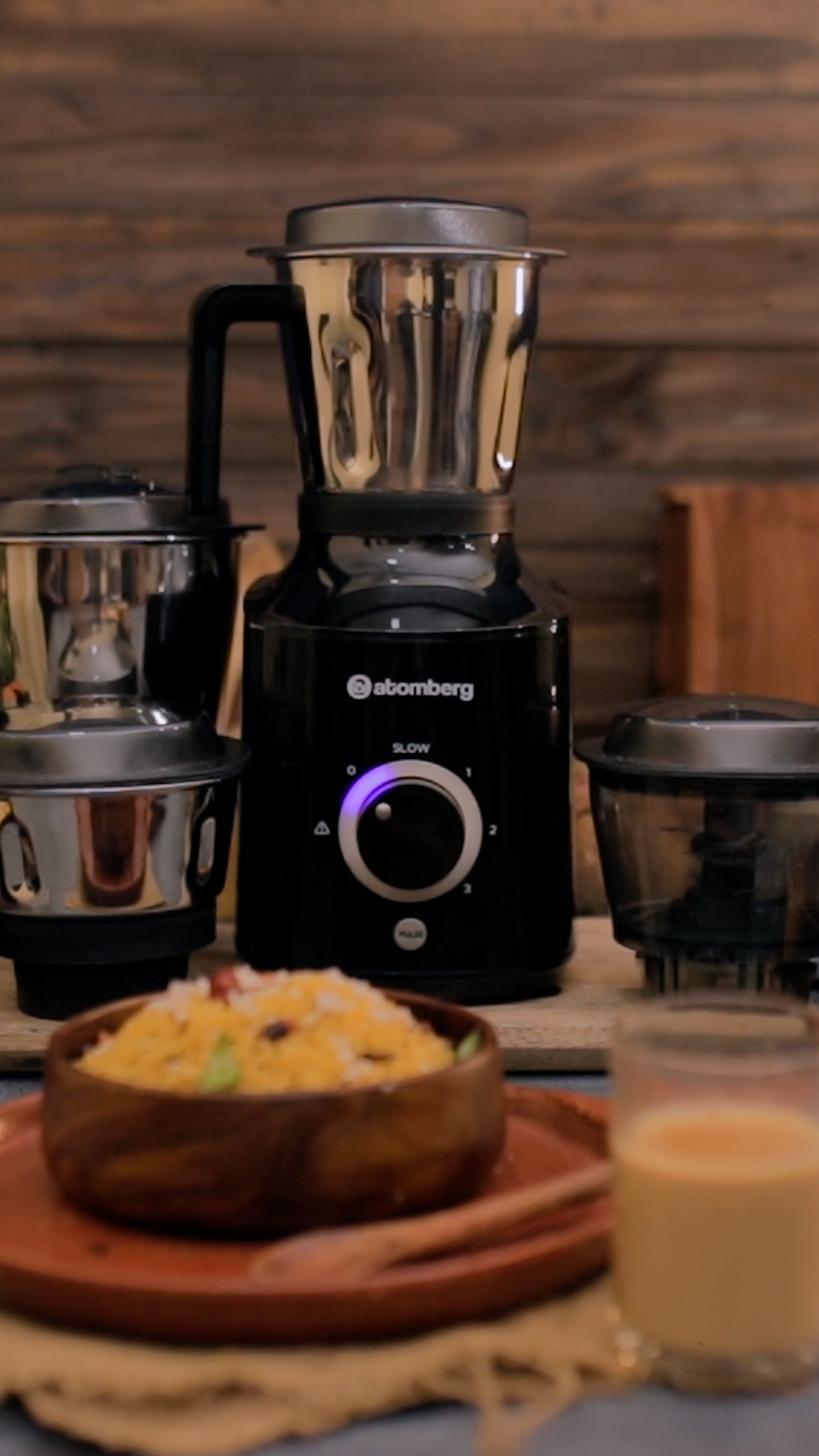 The coconut needs to be finely chopped makes it easy to fill in modaks. Same while making dahi vada it is vital to give attention to pulses consistency. Atomberg's mixer not only have 1, 2 or 3 but slow mode which can give you the finely chopped ingredients for any recipe. Easy to make with great taste. The idea of presenting different regional recipes was to showcase how easy it is to fit Atomberg's mixer in any kitchen of any region.