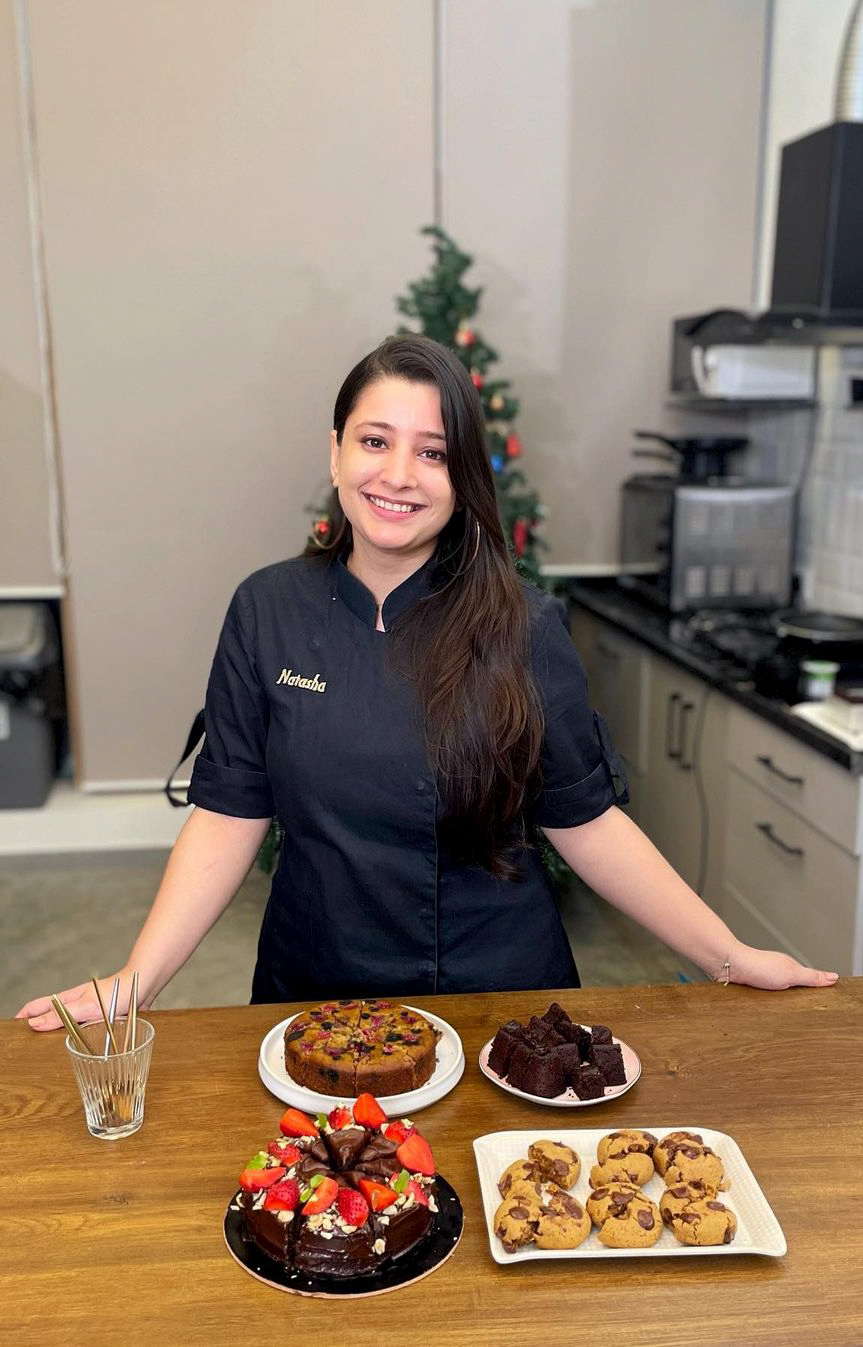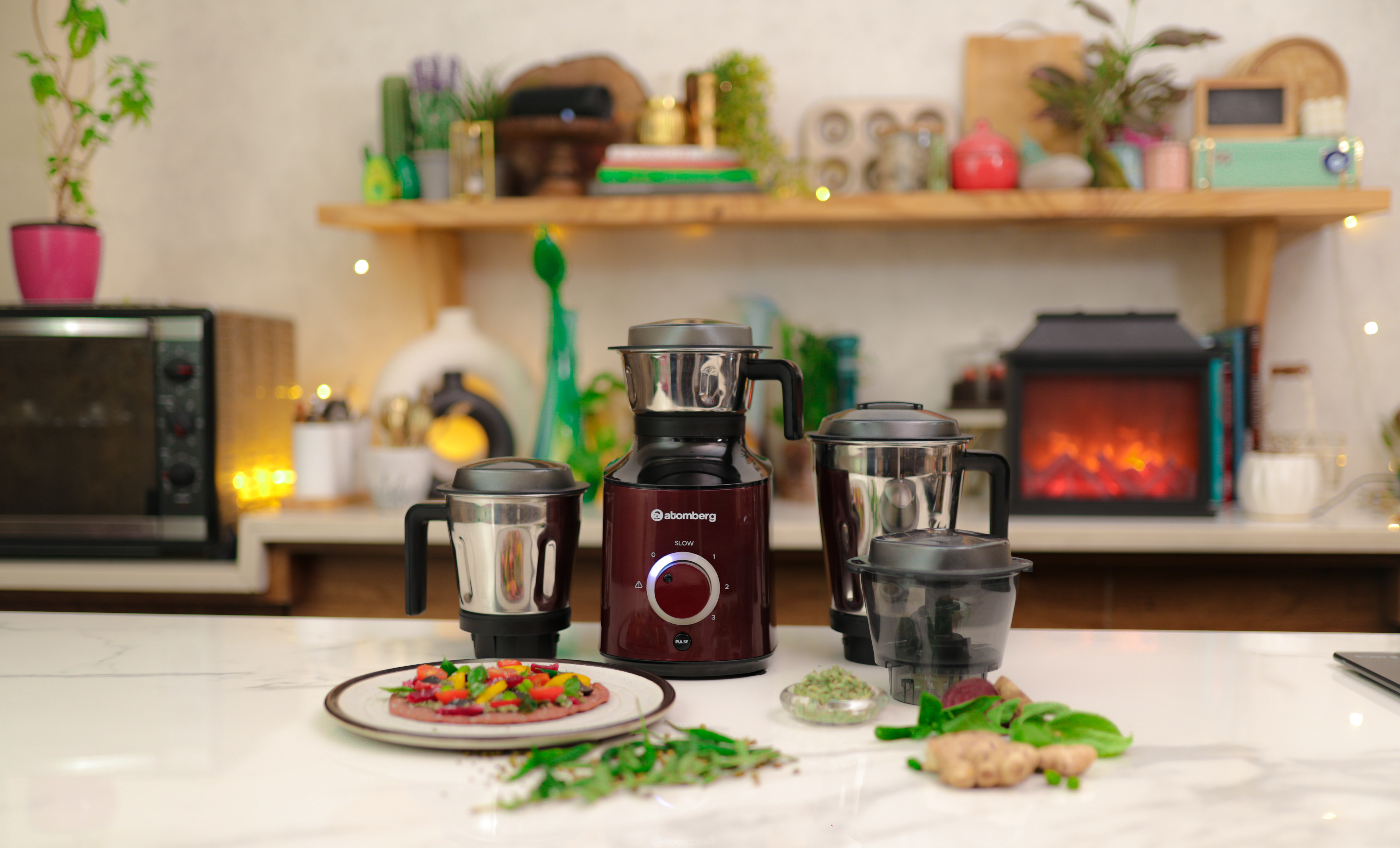 Each dish was designed and curated by Atomberg's different modes features. Natasha used certain vegetables that might surprise you in what they were made. TheBoredMonkey team captured every Steps that Natasha took with great focus and clarity. We not only used one but both the colours to showcase how they might look in your kitchen.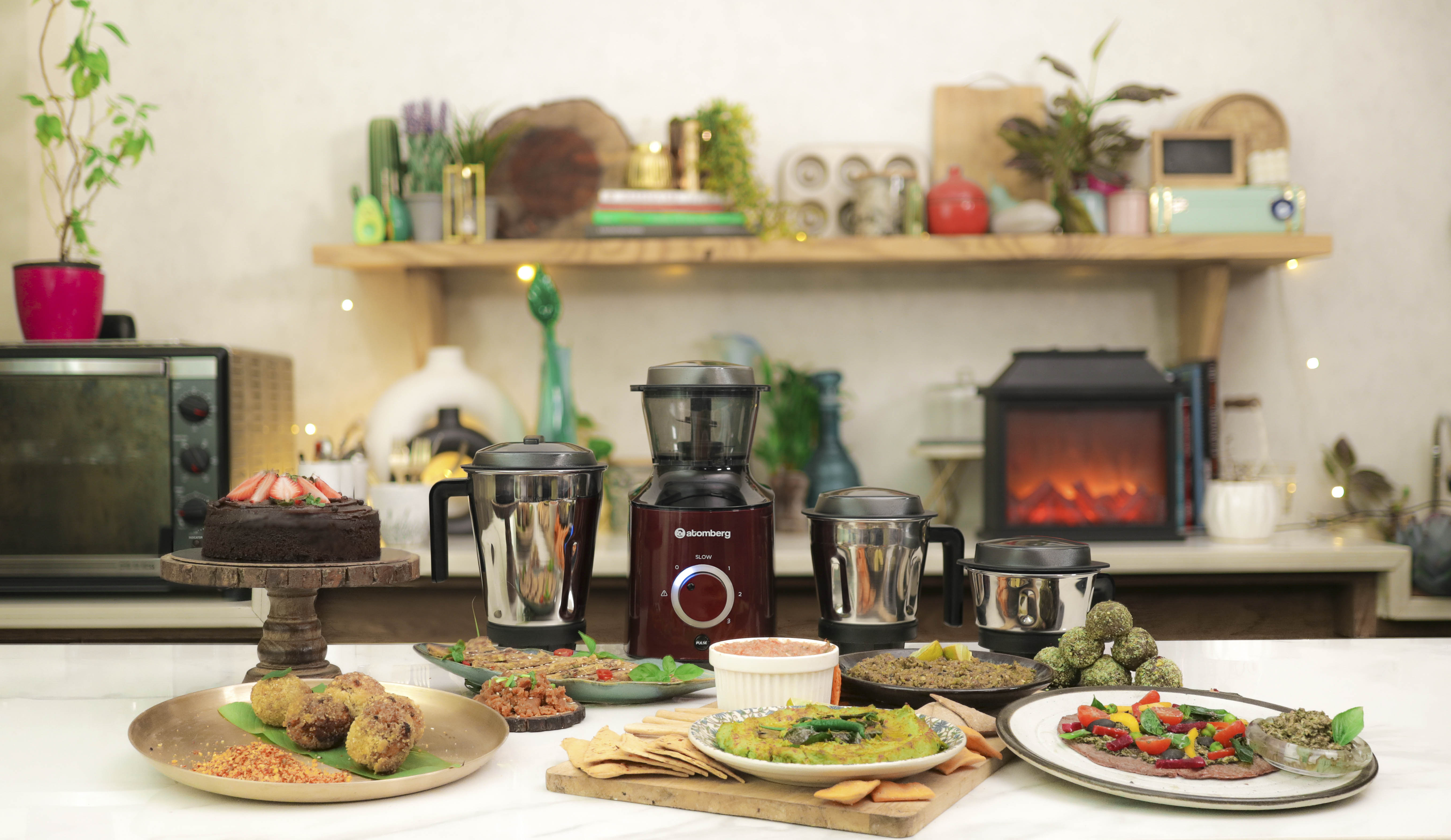 The picture above showcase three different recipes curated by Atomberg's MG 01 mixer. The first is Millet Chocolate Zucchini Mixer Cake with Chocolate Ganache, followed by Vegan Gajar Halwa Energy Bites and Party Platter: Tropical Fruit Salsa, Curry Leaf Pea & Mint Hummus, Pointed Gourd Bharta Guacamole. Atomberg's MG 01 Mixer not only chopped finely but gives you several options for different consistency of the ingredient. TheBoredMonkey team wanted to fill the image with the product and its result with perfectly coordinated colours and placement.
All the recipes are available for you to try while using Atomberg's MG 1 mixer. Not only the recipes are heathy to eat but eay to make. From party dish being a platter to energy bites you can enjoy them all. The idea that one product can make you work on something new was the idea behind this whole photo and videography. TheBoredMonkey team worked on each video recipe and have given then whole video a vibe of the dish itself. For making a recipe video you need to understand that accuracy of every steps makes a difference.